District Parione
The Foppa Palace is located in the District Parione, as the crest marble on the building facade shows. As big as almost the entire area, the building is bounded by Via della Pace, Piazza del Fico and Vicolo della Fossa.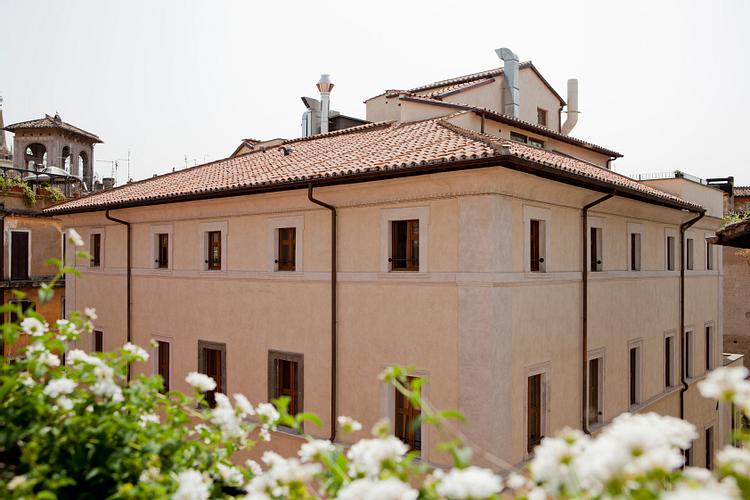 From its windows you can admire the lovely Church of Santa Maria della Pace and contemplate the fervent Roman life!
The Bar of the Fig 'Bar Del Fico' is very famous in this area: here you can see people playing chess (a folk tradition) being one of the most typical and popular place in Rome.
---
The first part of the property in Via della Pace 36, at least up to the third floor, dates back to the XVII century.
---
It would seem that the Palace is the merger of two buildings: the ancient one with the front door on Via della Pace 36, and the other one, added later on, facing Piazza del Fico.
---
The second building, younger than the first one, was known as 'La Casa del Fico' or 'Casa Foppa'.